General Settings
The FindFace general settings, such as generic confidence thresholds for face recognition and thumbnail JPEG quality, determine your system functioning and resource consumption.
To configure the general settings, navigate Settings -> General. After you are finished with adjustments, click Update. Find the detailed explanation of each general setting below.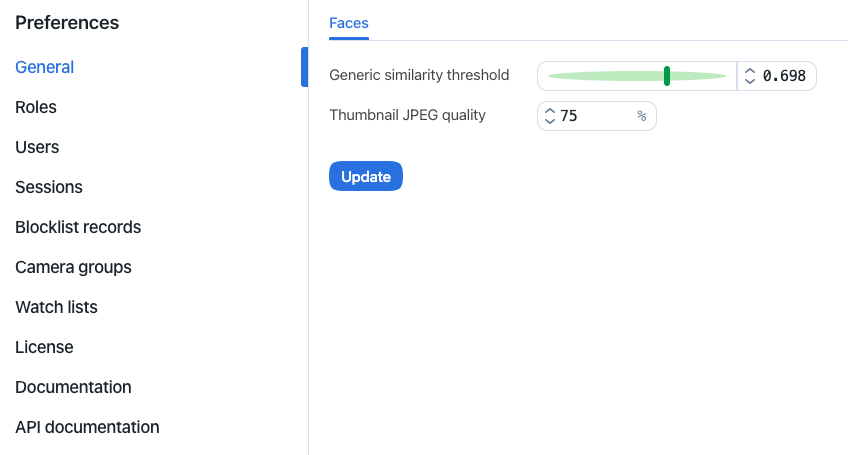 In this section:
FindFace verifies that selected faces belong to the same person (i.e. match), based on the pre-defined similarity threshold. The default threshold is set to the optimum value. If necessary, you can change it.
Note
The higher is the threshold, the less are chances that a wrong person will be positively verified, however, some valid photos may also fail verification.
Important
The default generic confidence threshold is optimal for the majority of recognition cases. We do not recommend changing it on your own. Be sure to consult with our technical experts prior (support@ntechlab.com).
Subject to JPEG quality, thumbnails may take up a significant amount of disc volume. Use the General tab to configure the parameter.